First published in South China Morning Post, Monday, August 7, 2017
Review by Christopher DeWolf
From pollution to urban planning, Hong Kong and Los Angeles go under the microscope in Global Cities
Don't be put off by the bland title. Global Cities: Urban Environments in Los Angeles, Hong Kong, and China may not be scintillating summer reading, but it is important reading for anyone who cares about Hong Kong's future.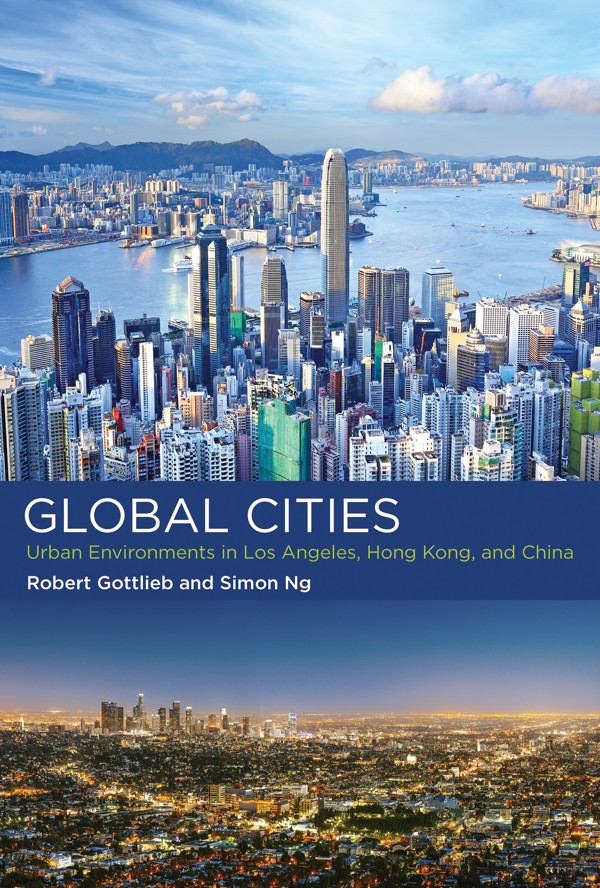 Written by Simon Ng, a former chief research officer at Civic Exchange, and Robert Gottlieb, an American urban policy expert, the book explores air quality, water supply, transport and urban space in Hong Kong and Los Angeles, with China acting as a backdrop for both cities.
The connection between the cities is not entirely obvious. One is a densely packed vertical city, home to a multicultural but largely Chinese population; the other is the poster child for suburban sprawl, with a hugely diverse population drawn from every corner of the world. But they have more in common than you would think, which Ng and Gottlieb illustrate in their first two chapters.
Both cities sit on the edge of a continent, oriented towards the Pacific yet inextricably tied to their vast hinterlands. Both have struggled to find enough fresh water to serve their growing populations. Both cities are plagued by terrible air quality, huge inequalities and a lack of quality public spaces. What's more, both are tied together by China's booming export economy, which has transformed them into two of the world's most important cargo ports.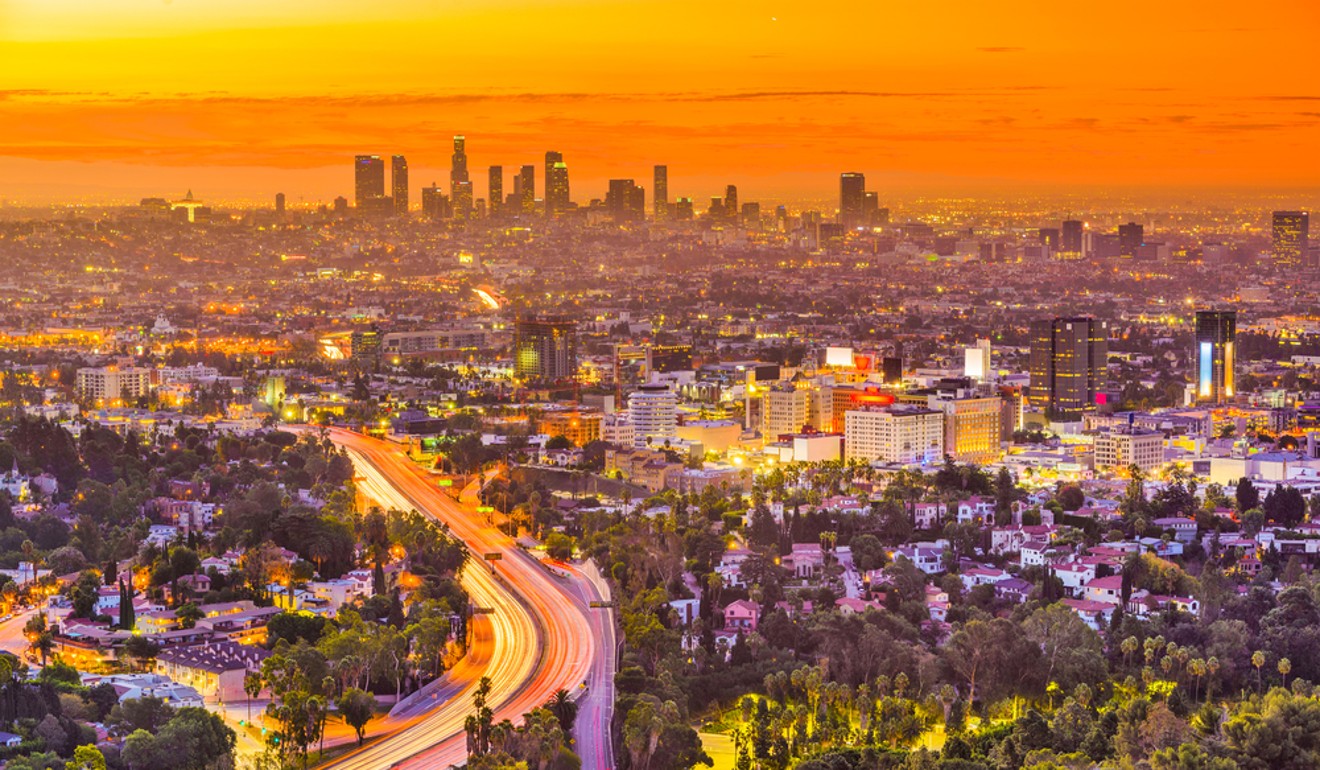 It takes awhile for Global Cities to build up steam, as it explores the rise of modern global trade and the intricate links between China, Hong Kong and Los Angeles. Things pick up as it delves into its five main topics. Ng and Gottlieb outline how air quality deteriorated in Los Angeles and Hong Kong, offering detailed analysis of how pollution affects public health. In Los Angeles, pollution-related health problems kill more than 2,000 people a year, costing the health system US$22 billion in care. The situation in Hong Kong, they say, is likely even worse.
The authors then explore the challenge of reducing air pollution. Early efforts in Los Angeles were met by ferocious resistance from car companies and the oil industry. In Hong Kong, until recently, even the government denied that air quality was worsening; Ng and Gottlieb point out how, in 2006, then chief executive Donald Tsang claimed that Hong Kong's air pollution was no worse than any other city, despite plenty of evidence to the contrary.
In Los Angeles, federal and local regulations have helped improve air quality, though it remains a problem, especially for low-income communities located near freeways and the port. Hong Kong is much further behind. The government only recently passed a law banning the use of high-sulphur bunker fuel in the city's port, and little is being done to reduce vehicular exhaust trapped in the city's high-density streets. And while the government has often blamed much of Hong Kong's pollution on mainland factories, Ng and Gottlieb point out that many of those factories are in fact owned by Hong Kong companies.
Some of Global Cities' greatest insights have to do with urban space. In one chapter, they explore how the Occupy movements in both Los Angeles and Hong Kong helped people think differently about previously underutilised spaces. In a chapter on transport, they underline how short-sighted policy has created pedestrian-unfriendly, polluted streets.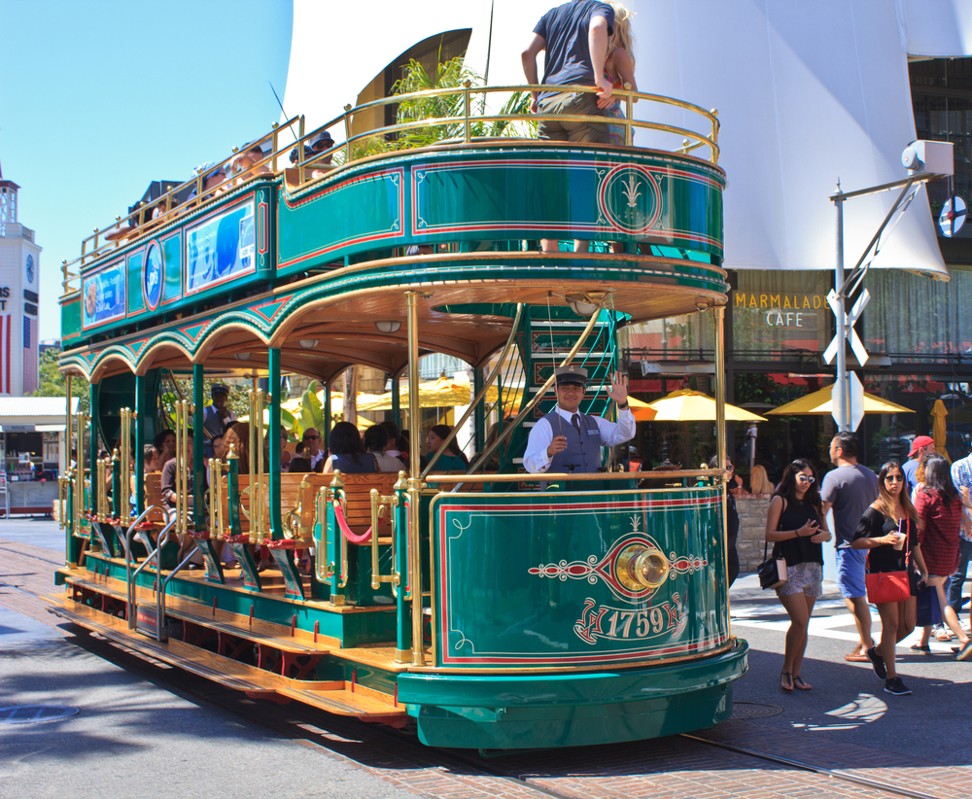 Before it went mad for freeways, Los Angeles had one of the world's largest tramway systems and was known as America's cycling capital. Ng and Gottlieb also point out that while Hong Kong has the world's highest per capita use of public transport, the Transport Department seems to value roads and vehicular traffic above all else.
This is a book bursting with insight. It briskly addresses key issues with a wealth of information. But it sometimes feels like it has bitten off more than it can chew; each chapter could easily stand alone as a book in its own right, and you end up wishing that some of the topics were more fully fleshed out. That's especially true in the final chapter, which looks at activists such as Christine Loh, who founded Civic Exchange and later became undersecretary for the environment in the CY Leung administration. After the do-nothing years of the Tsang administration, Loh helped the government draft a Clean Air Plan for tackling pollution, but she was also criticised for not going far enough. It would have been interesting to hear more about the roadblocks she faced within the government.
If Global Cities makes one thing clear, it's that change almost always comes from the ground up. It is public outrage and the work of tireless activists that prompts policymakers to take action. That poses a dilemma for systems that lack accountability and transparency. Healthy cities respond to their citizens, but if change is stymied by a history of corruption and racism (in the case of Los Angeles) or an aloof bureaucracy and increasingly authoritarian leadership (in the case of Hong Kong), they risk becoming pressure cookers that will one day explode.
Making this clear is the book's greatest strength – but also its greatest weakness. That's because it ultimately pulls its punches, with an anodyne conclusion instead of a clear way forward. Global Cities leaves the reader wanting a call to arms, yet that's one thing it doesn't deliver.
Of course, Hong Kong's leaders are a timid bunch who may take more kindly to a gentle nudge than an assertive push. Let's just hope they add this book to their summer reading list.